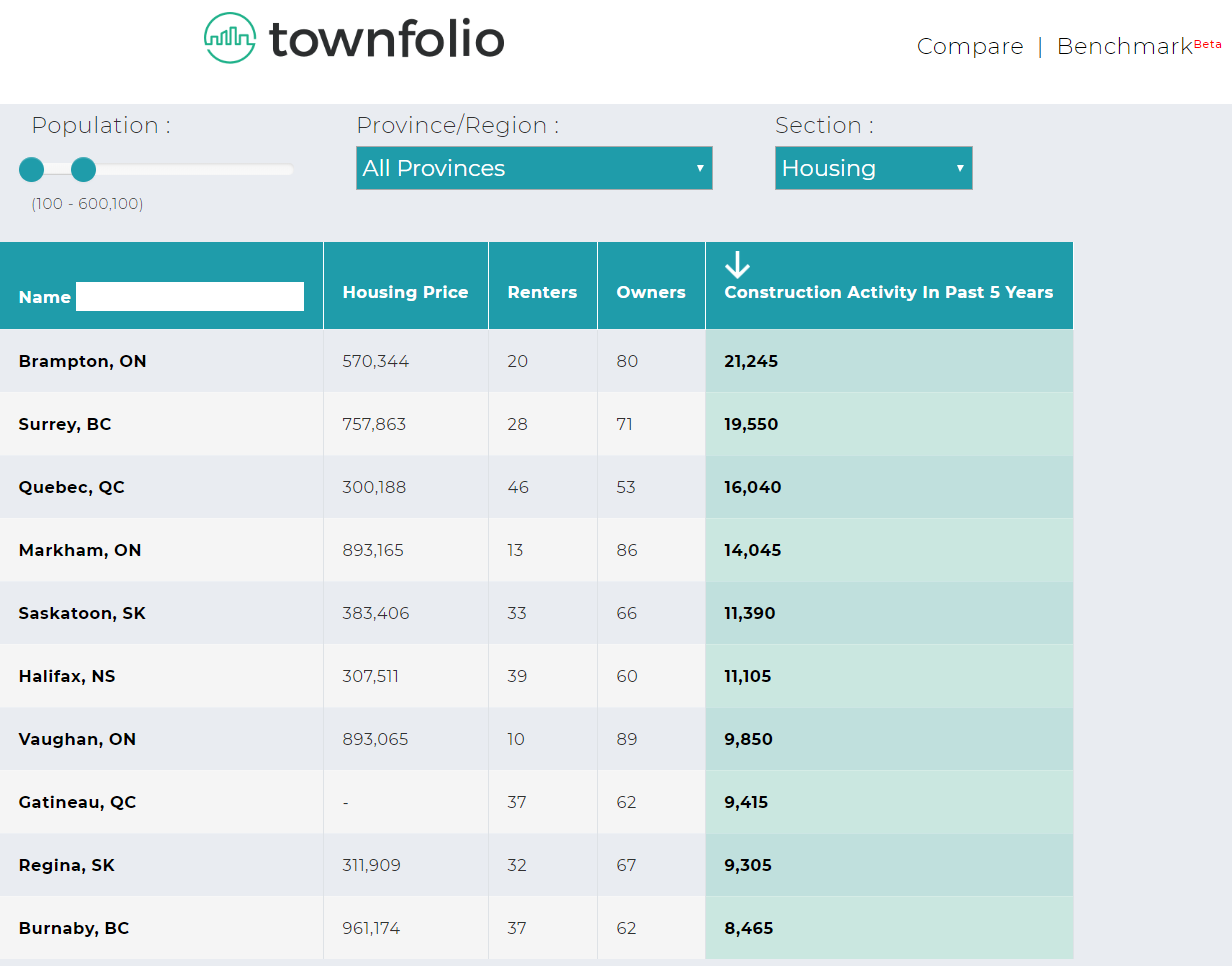 Statistical Snapshots, Updates
Statistics Snapshots of Canada
Canada's Fastest Developing Mid-Sized Cities
1.  Brampton, ON – 21,245
2. Surrey, BC – 19,550
3. Quebec, QC – 16,040
4. Markham, ON – 14,045
5. Saskatoon, SK – 11,390
6. Halifax, NS – 11,105
7. Vaughan, ON – 9,850
8. Gatineau, QC – 9,415
9. Regina, SK – 9,305
10. Burnaby, BC – 8,465
**All numbers representative of new buildings/dwellings constructed in the past 5 years.
We've all heard about how much development is occurring in Canada, and Townfolio has the numbers to back it up. With three cities in the Top 10, Ontario is showing it has no plans to give up its title of the most populous province in Canada.
We'll admit to feeling a fair bit of pride to see the two major centres of our home province, Saskatchewan, showing up well in this analysis. Despite having relatively small populations relative to some of the other cities in this list, Saskatoon and Regina are proving the cold weather isn't too much for many people!
Keep up the good work, busy builders of Canada!